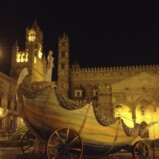 Was zu sehen..
Gepostet von admin am Nov 20, 2012 in Nachrichten | 2 Kommentare
from Thursday 25 to Monday, July 29 in Rome:
Special Rainbow Magicland – 5 Nights with the nose in Rainbow Magicland: from Thursday 25 to Monday, July 29 will compete the best pyrotechnics in the world, giving guests the park a unique event of its kind for beauty, majesty and spectacle of fireworks offered..
more info:https://www.magicland.it/?l=en#
May,17
SICILIA QUEER filmfest 2013 in Palermo – Sicily! 31/05 – 06/06 GLBT cinema and new visions…
LAST MINUTE for CATANIA:
from april,14 to april,24
€700  2 persons (1 week)
€850  4 persons (1 week)
All inclusive!!!!!!
Gay Pride 2013, 22.Juni

Die nächsten Nationalen Gay Pride wird in der Stadt Palermo gefeiert !

Wer weiß, wen oder was Sie finden, vielleicht finden Sie sich selbst…"
Der Markt ist übersättigt mit Internetseiten, welche ein reiches Angebot an Mietwohnungen/Miethäusern und touristische Dienstleistungen anbieten.
Jedoch sind Sie auf meiner persönlichen Seite gelandet und dies bezeugt, dass wir mindestens zwei Dinge gemeinsam haben: Wir lieben das leidenschaftliche Reisen und vor allem bewundern wir Italien und Sizilien.
Ich habe ausschließlich für Sie, diese exquisiten Wohnobjekte in Rom und Sizilien anhand deren Besonderheiten, Architekturen und Standorte ausgesucht.
Zugleich versuchte ich die dementsprechenden touristischen Dienstleistungen im Mietpreis zu berücksichtigen.
Alsbald Sie mit mir Kontakt aufgenommen haben, werde ich Ihnen umgehend einen Fragebogen zustellen, welcher dazu dient, Ihr persönliches Wesen besser kennenzulernen, um ein adäquates, schmuckes Objekt Ihrer Wahl zu finden.
Ihr Urlaub liegt mir aufrichtig am Herzen.