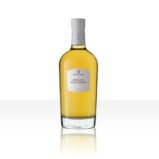 Moscato dello Zucco
Posted by daniela on May 2, 2016 in blog | 0 comments
If Chantilly was his greatest creation,which he wanted to keep intact also for the future, he also deeply loved his other creations, namely The Palazzo d'Orleans in Palermo and the Feudo dello Zucco in Terrasini where he often entertained.
The extension of the building that will be the Palazzo d'Aumale in Terrasini became necessary as a support on the seashore to the Zucco estate to allow a smoother running of agricultural products to the maritime trade. Its construction began in 1835 by Don Vincenzo Grifeo, Duke of Floridia and Prince of Partanna, with the aim of setting up warehouses for storing wine. A few years earlier, in February 1832, an act was signed by the notary Joseph Cataldo of Terrasini with which local fishermen conceded to the use by the Prince of Partanna their land for the construction of the building. The building was built with the typological characteristics of the agricultural and commercial structures of the Bourbon period in the style of the Bourbon cellar in Partinico.
In 1860 Aumale built an elevation to the building that overlooked the beach "Praiola". The palace was used by the Prince as a storage warehouse and was also inhabited during the loading of the sailing ships. A viaduct carried the mash which was located in the reservoirs under the sea floor to be loaded into the ships for transport.
Land transportation was assured by the wagons which departed daily from Zucco station directly to France, where the wine produced here was especially appreciated. The grape variety Inzolia cultivated in Zucco was native and produced a wine that could reach 18-20 percent with an extraordinary fragrance. Moreover, it also produced an excellent Moscato which named Zucco as the place of origin.
Now the Winery Cusumano Cheh decided to bring back this delicious nectar, calling it the Moscato dello Zucco. 
Here its Palmarès:
Vintage 2010
3 Bicchieri, Gambero Rosso, Vini d'Italia 2015
Super Tre Stelle, Guida Oro, I Vini di Veronelli 2015
Vintage 2009
90 points, Wine Spectator, sep.2015
92 points, James Suckling, oct.15
Il Sole 2014, Guida Oro I Vini di Veronelli 2014
Super 3 Stelle, Guida Oro I Vini di Veronelli 2014
4 grappoli, Bibenda 2014
5 stelle, Guida I Vini di Sicilia 2014, Giornale di Sicilia
90 punti, Annuario dei Migliori Vini 2014, Luca Maroni
2 Bicchieri, Gambero Rosso 2014
Vintage 2008
90 points, Wine Spectator, apr. 2014
92 points, Wine Enthusiast, "The Top 100 in the World", december 2012
90 punti, Annuario dei migliori vini d'Italia 2013 di Luca Maroni
5 stelle, Guida I Vini di Sicilia 2013 , Giornale di Sicilia
Guida Oro I vini di Veronelli 2013
Vintage 2007
92 points Wine Spectator 2011
2 Bicchieri rossi, Gambero Rosso
5 stelle, della Guida ai vini 2011, Giornale di Sicilia